Wednesday night was one of those nights. A re-run of that awful movie that's screened far too often in cinemas throughout Warrior Nation in recent years. The opposition seems unstoppable, the men from Mt Smart can't make a tackle and the game is lost before you've really registered what is happening.
It was a horrible night, one that brought back so many awful memories of seasons past. Six years of failure all rolled into one continuous loop of missed tackles and knock-ons. A never-ending collection of heads in hands and shirts pulled over the eyes and the frustration and the tears and the doubts and that feeling you get what you think it must be your turn to experience that winning feeling and it doesn't seem fair that you can care this much about something and try so hard to give it everything you've got, to dedicate your time and money to something you can't control without experiencing the joy and the absolute ecstasy of seeing all your dreams come true. It doesn't seem fair.
Wednesday was one of those nights when the game finishes and the lights go out but the TV stays on. It flickers in the corner of your vision as you look into the darkness, definitely searching for something, but looking for nothing in particular. The nothingness feels comforting, like your body is being absorbed into the universe and your thoughts distribute far and wide. It doesn't put you to sleep, but it relaxes you, clears your mind, until you look at your watch and it reads 2:32am and then you wonder how this happened and whether it was all a bad dream, but then you look at the TV and for some astonishing reason the replay is on and you don't know how you are going to function at work because it's only three hours until your two-year-old starts calling for you to get out of bed because 'It's time to wake up now'.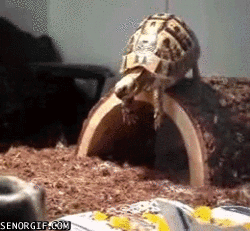 You trudge off to bed slowly, but then you wake up and you realise that the Warriors are still in the Top 4, still comfortably in the Top 8, and at 6–2 have the best record you can ever remember them having at this point in the season. You convince yourself that taking an absolute hammering is the best thing that could have happened, that it was a necessary wake-up call and that everyone writing the Warriors' obituary only makes this season, this story, even more of a fairytale, because nothing good comes easy and getting up after you've been knocked down takes courage, exactly the kind of courage you need to win the NRL. Then you begin to smile, despite the fact you are changing a nappy at 5:45am, and you can't wait for next week, because you know in your heart that the Warriors will win, and it will be glorious.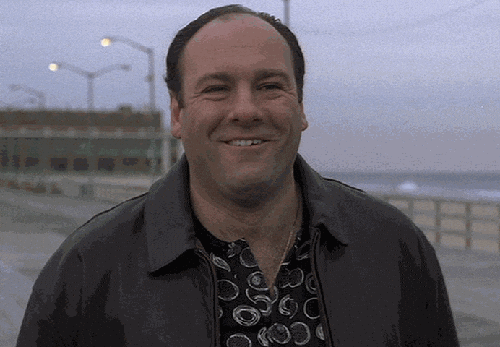 SET OF SIX
1) The extended break is just what the doctor ordered. Leading into Anzac Day, Warrior Nation was surfing the crest of a wave. The sun was out and it felt like that wave would last forever. Then a Storm came along and wiped everyone out. The 10-day break not only provides time for battered bodies to heal, but also creates a unique opportunity to take stock of the season so far. It's a chance for the entire squad to sit back and go 'Wow, what a start,' and to realise what they've achieved. It's never easy to forget about being outclassed to such a degree, but the Warriors need to focus on how they got to the top of that wave in the first place, and believe they can get back up to do it all over again.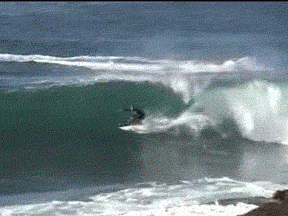 2) Welcome back. As well as a mental break, the extra few days to recover means the Warriors should be almost back to full strength. Solomone Kata, James Gavet, Shaun Johnson and Tohu Harris are ready to return, without the baggage of the heavy defeat.
3) Mason Lino at hooker is not the answer. Perhaps the biggest downside of the Storm fixture was not the scoreline but the injury to Issac Luke. As arguably the Warriors' best player so far this season, Luke's absence will be felt more than most, particularly because it's an area where the Warriors don't have as much depth as they do in other departments. The calls have been out to put Mason Lino at hooker to keep him in the side, but to me that feels like a mistake. Lino has been excellent filling in for Shaun Johnson, but halfback and hooker are not the same, particularly for a player of Lino's size.
4) Let's remember how good that win against St George was. Stephen Kearney called it one of the best wins of his coaching career, and it's hard to argue. You simply don't win NRL games with 38 per cent possession, with a man in the sinbin and one of your best players injured for most of the game. As a fan, it was right up there with the proudest I've been of a performance in the regular season. It's a sign that these players are prepared to fight for each other, which has perhaps been the biggest question mark hanging over this club in recent years.
5) Mt Smart atmosphere. If there was any question about the performance being the best I've witnessed, there's no doubt that was the best atmosphere I've experienced at Mt Smart. Each set of six successfully defended by the Warriors was met by a standing ovation. Every strong run was cheered like a try. The players did the jersey proud, but the fans performed equally as well.
6) Important to get back on track. So, almost everything you've read to this point suggests it isn't time to panic, but that doesn't change the fact that the Warriors need to respond well after such a bad loss. We're not in must-win territory, like we (sadly) have been at this point in recent years, but another defensive nightmare and the alarm bells will start ringing.
FULL MATCH HIGHLIGHTS
This is the match you wanted, right?